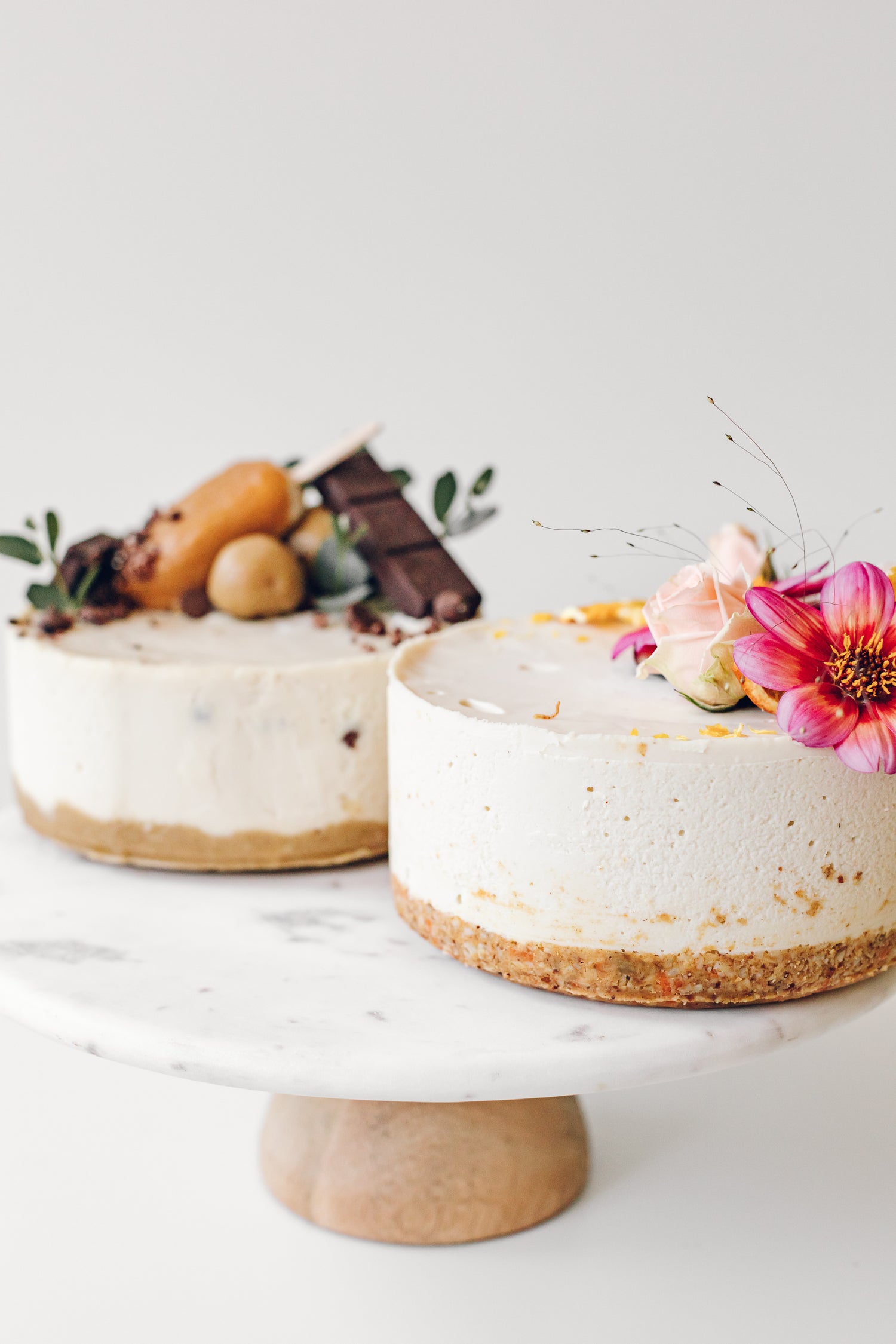 Our Cakes
We only use whole ingredients that are in their most natural state, such as nuts, homemade nut milks, raw cacao powder/ cacao butter, fruit and coconut products. If you are looking for a nut-free cake, please contact us as we can make nut-free products but keep in mind that we do use all types of nuts and nut products in our facility so if you have any severe nut allergies, we urge you to steer clear of our products for your safety.
Cakes can be kept refrigerated for up to one week and frozen for up to 2 months.
How we top our cakes varies from season to season and is up to our discretion. If there is something specific you would or would not like on top of your cake, please let us know via the comments section when you are ordering and we will try our best to accommodate.
Shop Cakes